Ramps + Atmega to Ramps + RE-ARM :)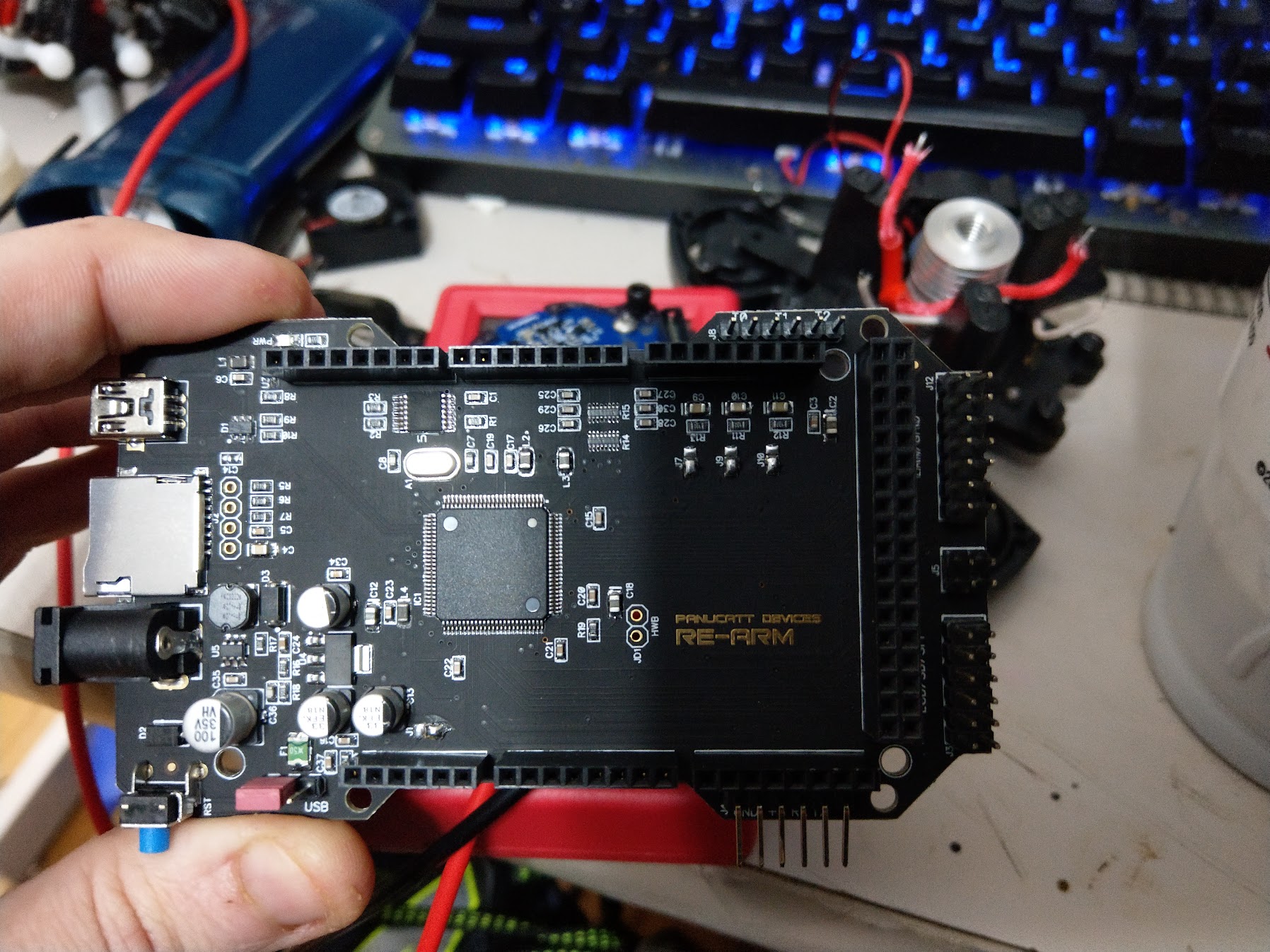 This weekend marks the move from ramps 1.4 and mega 2560 to a 32-bit smoothy board under a ramps 1.4. This will still be using my existing ramps board that is until my premium SB board gets here. Best part is ethernet, while not fast it lets you move away from octoprint while getting rid of a handful of features. However, you dont have to compile another version of firmware EVER. You just put the bin file on the sd card with your config.txt and done. No need to change your config each time, which you can also edit on the fly online. I am torn between web server and octoprint but I can still use my pi with it as needed.

With the config provided this is setup for DRV8825's at 1/32 steps for all but extruder which is 1/16 which I prefer for some reason. This is also for a standard CR-10 300. You will need to fine tune it as I have not yet but will provide updates here.
Update: 3/7/2018
Dropped the smoothie gained the Marlin 2.0. After getting used to Atom editor it's not so bad getting bad at setting up marlin from stock. I've provided my file for ABL on left side -41 offset and 1/32 steps for all motors but the extruder and for the 300mm cr-10. Just drag onto SD, put it into the SD slot power up and go..
Anyways, running a 32-bit marlin is so silky smooth especially at 1/32 steps since the board can calculate movements much better than an 8-bit board.
To compile your own you're going to need to grab
Atom
Then follow this rough plan.
1: Clone
https://github.com/MarlinFirmware/Marlin/tree/bugfix-2.0.x
2: Install PlatformIO IDE in Atom
3: Open project in PlatformIO and build for Re-ARM (click bottom left of screen and scroll to bottom of options) choose Build LPC1768
4: Copy firmware (/.pioenvs/Re-ARM/firmware.bin) to an sd card and put into Re-Arm
You can download my already configured repo zip here to use with Atom and PlatformIO IDE. You will just need to change settings that are related to your machine, bed size, probe setup, etc in COnfiguration.h and Configuration_Adv.h
Marlin.zip
You can buy the RE-ARM direct from the maker here:
https://www.panucatt.com/Re_ARM_for_RAMPS_p/ra1768.htm
My Ramps board is the SB Premium:
https://www.tindie.com/products/staticboards/ramps-14-sb-premium/
but you can also just grab the MKS kit mentioned in the ramps upgrade thread:
https://crealityforums.com/discussion/19/ramps-1-4-upgrade-non-mks